Beams
Formwork Beams used & new for sale
We are welcome you to the Category Beams for Slab/ Ceiling Formwork on scaffolding-formwork.com.
Here you can find all of used Formwork Beams in used, refurbished condition and new on request. All offer are examples which can be shaped espacially for that what you exactly need. So is there an offer to found for you, contact us for special and further details. We ship worldwide.
You still not found what you are looking for on this Website?
Systems
Material
Aluminum ⯈
Wood ⯈
Plywood/Composite ⯈
---
Just ask for alternate brands and offers! ⯈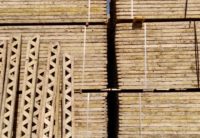 Manufacturer:
Peri
Quantity:
– sq m
Article number:
GE2644
Weight:
– kg
Price: On request
Further information »